Calling all scientists! The theme of this year's summer reading adventure is "Fizz, Boom, Read!" Kids ages 3-13 will celebrate with science related books, entertainment series, weekly workshops, arts and crafts, and our famous weekly raffle (where everyone will have a chance to win awesome prizes!). All readers are winners! Keep reading below for the details.
Dates and Registration:
The program runs from July 14-August 15.
Registration Requirements: You must love to read, you must love to do crafts and fun projects, and you must love crazy science workshops and  shows.
Requirements to become eligible for our "famous" weekly raffle: Participants must visit the library once a week and complete the weekly activity on their own (parents may help, but please do not submit work that you did for your children- it isn't fair for the kids who really try).
Project Due Dates: All activities must be turned in by 12 noon of the weekly raffle due date (always a Monday). Please, no late entries. Winners will be notified each week by phone. All prizes must be picked up by Friday, August 29th or be forfeited.
Projects are due:
Week #1: Monday, July 21st
Week #2: Monday, July 28th
Week #3: Monday, August 4th
Week #4: Monday, August 11th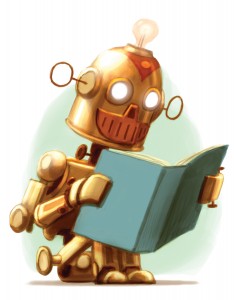 Super Tuesdays: All Tuesdays, from 2-3pm.
July 15: Fizz, Boom, Read!- Join Magician Greg McAdams and his trusty dog Axel as they take you on a hilarious and hi-jinks filled adventure to stop Fizz and Boom from ruining summer reading!
July 22: "Science is Fun" Concert- Join Rick and his puppet friends for a "Science is Fun" Summer Reading concert. There will be songs, puppets, silliness, and fun.
July 29: Forest Park Zoo- Forest Park Zoo On the Go will be stopping by the library with some of their animal friends. Registration is required. Please call 413-587-1010 to register.
August 5: Spin Pop Boom!- Mad Science presents an afternoon of chemistry and physics experiments. Volunteers from the audience will be called upon to help.
Weekly Science Workshops: All Fridays, all from 2-3pm.
July 18: Grossology- Do you like the science of all things gross and slimy? This one's for you!
July 25: The Science of 3D- Come learn about the mystery behind seeing in 3D. We will be making 3D glasses. Don't let your eyes be fooled!
August 1: Candy Chemistry- Come discover the science behind sweets. We will make conversation hearts dance and lifesavers glow.
August 8: Forensic Science- Do you have what it takes to be a crime scene investigator? Come find out! Grades 5+.
Special Events for Teens:

*These programs are intended for teens in grades 6+.
Monday, July 14 at 7pm: Ghostology 101 with the Agawam Paranormal Society- Learn about their terminology, equipment, and ghost hunting skills. Open to teens grades 6+ and adults.
Thursday, July 24 at 2pm: Tales from the Beyond with Greg McAdams- Join us for a bone-chilling event. At "Tales from the Beyond," Greg McAdams will take you on a spine-tingling adventure with strange objects, stories of hauntings, and tales of the unexplained!
 Monday, August 11 at 7pm: The Science of the Paranormal presented by the Agawam Paranormal Society- Learn about what the ghost hunters do during an investigation and why they do it. This program draws from the experiences of the Agawam Paranormal team. Open to teens grades 6+ and adults.
This is a non-competitive program. Readers are rewarded for visits to the library rather than for how fast or how many books they have read.
This program is sponsored by your local library, the Western Massachusetts Regional Library System, and the Mass Library Association.