Like us on Facebook and stay up to date on our events, new books and movies, and other library happenings!
---
What's Happening
Calling all teens!
Want to hang out, have food, discuss books, and plan events at the library? Join the Teen Advisory Board. Joining the TAB also counts for community service credits!
We are currently accepting applications for TAB! To apply, follow the link http://goo.gl/forms/L9C3pP6vcC or pick up an application at the Children's Department desk.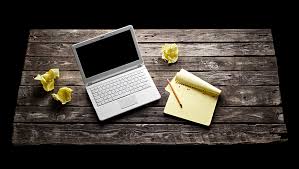 Our creative writing group will be meeting next on December 3 in the Community Room. We work on a variety of writing activities and share our work as we feel comfortable. This group is facilitated by Kat and snacks are provided.
Every month we meet to discuss another great book. Our next meeting will take place on November 19th, and we'll be discussing A Mango Shaped Space by Wendy Mass. Teen Advisory Board plays a part in helping chose titles for upcoming book discussions.
Let us know what you've been reading by submitting a book review online!